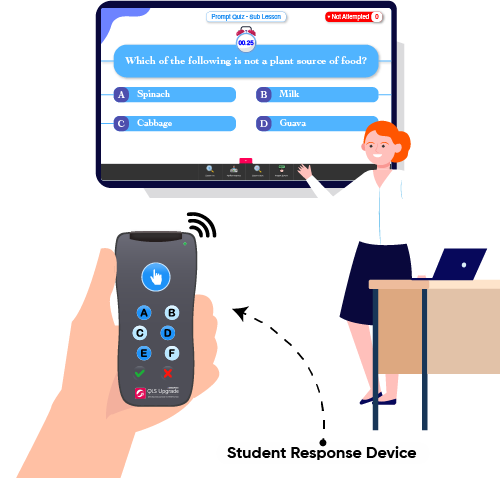 SRS Lab (Student Response System) is an interactive technology that enables teachers to push questions to students and immediately collect and show the responses of the entire class. 

SRS Lab provides instant feedback to teachers, allowing them to adjust their lesson plans and tailor their teaching strategies based on the needs of their students.

SRS Lab utilizes handheld devices such as SRS clicker device and tablets to engage students and increase their participation in class.

SRS Lab uses advanced algorithms and machine learning to analyze student responses and provide insights to teachers.

Improves learning outcomes
SRS Lab has been proven to improve student engagement, participation, and academic performance.

SRS Lab can be customized to meet the unique needs of each classroom. Educators can create their own questions and assessments, track student progress, and generate reports.

SRS Lab is user-friendly and requires no special training or technical expertise. Teachers and students can start using the system right away.
Know Your Students' Attention using AI
SRS Lab, is an innovative tool that utilizes artificial intelligence to help educators better understand their students' level of attention during class. With SRS Lab, teachers can ask questions in real-time and receive instant feedback from their students, which helps them to better tailor their lessons to meet the needs of their students.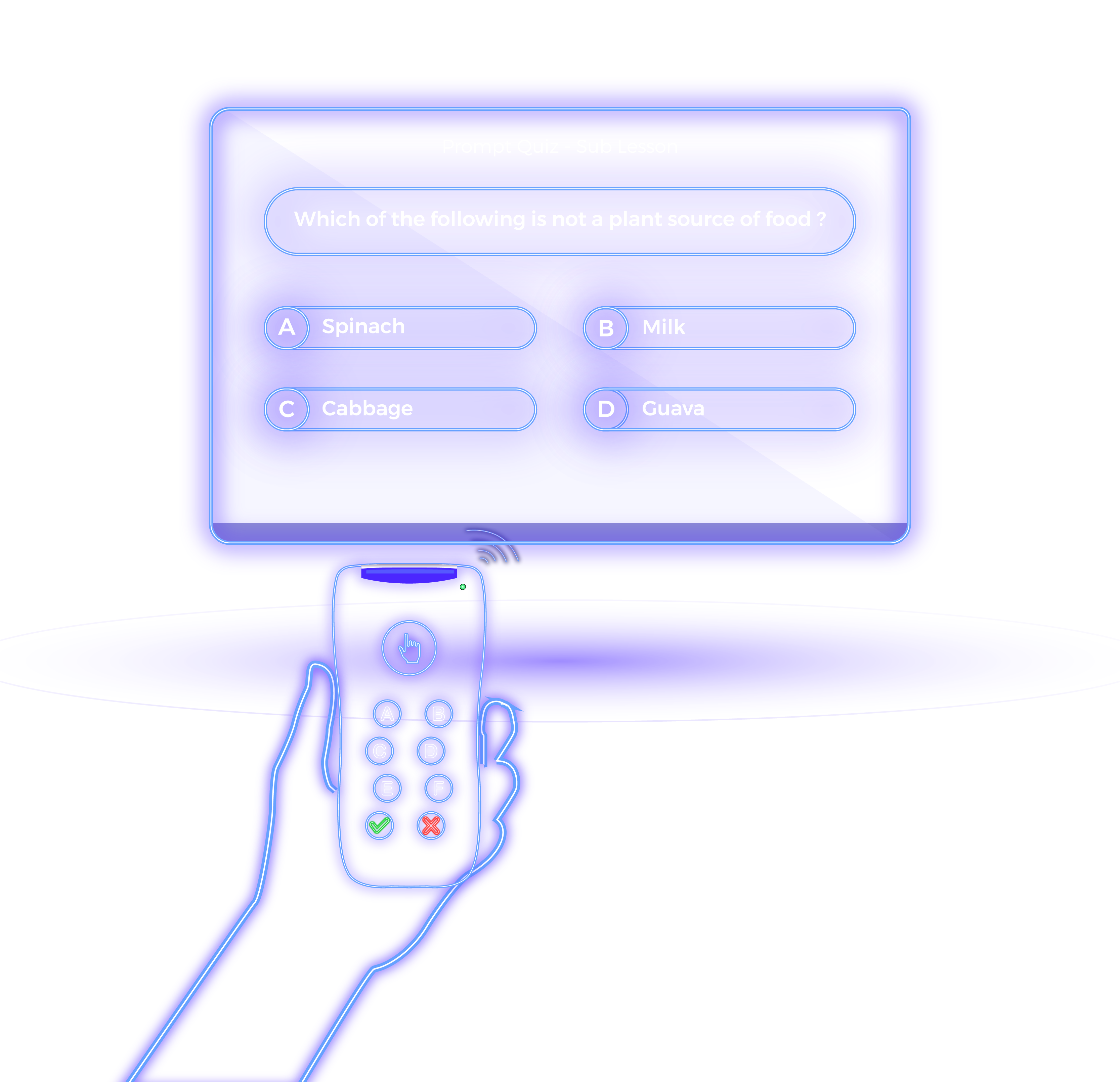 "I was initially hesitant to try SRS Lab in my classroom, but I'm so glad I did! The student response system has improved participation and engagement among our students, and the AI technology has helped us to identify areas where they need more help. I highly recommend SRS Lab to any educator looking to enhance their teaching strategies."
Principal, Sardar Patel School, Indore
"SRS Lab has been a game-changer in my classroom! The real-time feedback from my students has allowed me to adjust my lessons on the fly and provide more targeted support to those who need it. The AI-powered technology is impressive, and I appreciate how easy it is to use. Thank you, SRS Lab!"
Principal, Don Bosco School, Indore
"We have been using SRS Lab in our school for several months now, and our team blown away by the results. The system has increased participation and engagement among our students, and the AI technology has helped us to create more personalized learning experiences for each of them. SRS Lab has truly revolutionized my teaching strategies."
Principal, The Learning Temple School
Ready to revolutionize your classroom?
Contact us now to learn more about our interactive AI technology and how it can improve student engagement and learning outcomes. Try SRS Lab today and transform the way you teach!