School Level Quiz
Students will take a test and compete with their schoolmates. Toppers form each grade will qualify for the next level.
(500+ Schools & 150000+ Lakhs Students)
Regional Level
After a rigorous selection process, the top teams from each region will qualify for the zonal level.
(64 Region X 8 School Teams = 512 Schools)
Zonal Level
A total of 64 qualified school teams will participate at 8 different locations within their respective zones.
(8 School Teams X 8 Zones)
Finale - State Level
The top
8 teams
from across the state will compete in a mega TV quiz show organized in Indore.
Our vision for the
"Honhaar Quiz Contest"
Season 2 is to create an unparalleled and groundbreaking educational event in Madhya Pradesh. With its never-before-seen scale and scope, the contest is set to become the largest state-level school quiz in the region.
With the participation of over
500+ schools
and an estimated
1 lakh students
.
The "Honhaar Quiz Contest" provides a unique opportunity for students to showcase their knowledge and skills. The event allows students to participate directly from their schools, ensuring students' fundamentals and figure out where they are lacking in order to fill their knowledge gaps with improvements.
Welcome to the Honhaar Quiz Contest – India's premier platform for showcasing your talent and knowledge. Whether you're a student, teacher, or quiz enthusiast, #MainBhiHonhaar is your opportunity to shine.
Real-time Results: Discover Your Honhaar  Instantly!
The result of the Honhaar Quiz Contest will be announced
instantly
and with complete
transparency
, utilizing the
AI-based technology
of
Upgrade My Class
that provides
real-time data
.
Rest assured, you'll be able to celebrate your achievements without delay.
Mental Ability Test
Verbal and Non-Verbal Reasoning Related Questions
Scholastic Assessment Test
General Knowledge and General Science Related Questions
Know Your State
MP General Knowledge & Culture Related Questions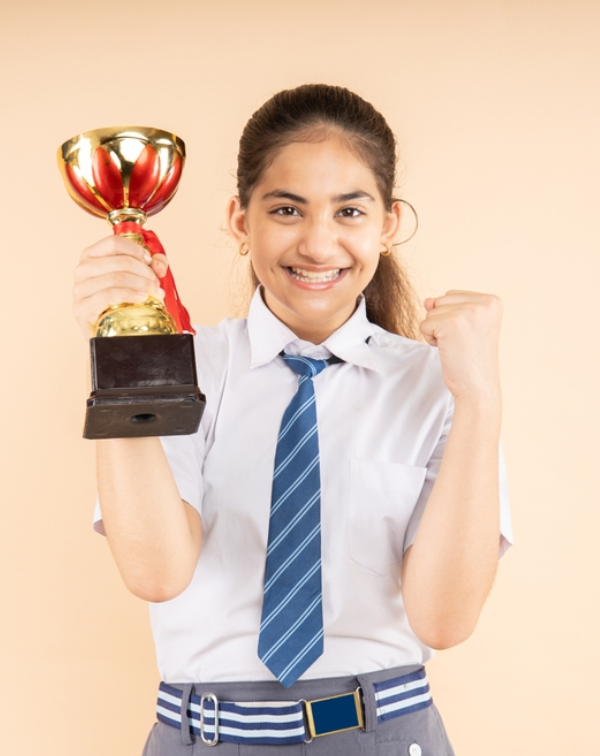 What is the Honhaar Quiz Contest?
The Honhaar Quiz Contest is an engaging and educational quiz competition designed for students in grades 6 to 10. It covers various subjects and provides a platform for students to showcase their knowledge and skills.
Is there any registration fee for the Honhaar Quiz Contest?
No, there is no registration fee for schools to participate in the Honhaar Quiz Contest. It is free of charge.
How is the privacy and security of participant data ensured?
We adhere to strict data protection protocols and ensure that participant data is stored securely and handled in accordance with applicable data protection laws and regulations. Rest assured, your data is safe with us. We have required Name, Father Name and Class only.
How will the contest be conducted?
The contest will be conducted in 3 stages, starting from school-level quizzes, followed by regional and state-level competitions. The format and schedule will be communicated to the participating schools.
What are the prizes offered in the Honhaar Quiz Contest?
The Honhaar Quiz Contest offers exciting prizes to the winners. The specific details of the prizes may vary depending on the contest's edition and sponsors. However, participants can look forward to attractive rewards such as cash prizes, certificates of achievement, trophies, on all quiz levels.
When will the results of the Honhaar Quiz Contest be declared?
The results of the Honhaar Quiz Contest will be declared promptly and with complete transparency, utilizing our AI-based solution for real-time data.
What is the expected duration of the quiz contest?
The duration of the Honhaar Quiz Contest may vary depending on the stages and the number of participants involved. Typically, Participants can expect the School-Level quizzes to take approximately 2-3 hours. For the Regional Level and Finale, participants should plan for a full day of engagement, as these stages may require a longer duration to accommodate the competition and related activities.
The ultimate quiz show
where great minds shine!
Unleash your brilliance with Honhaar! Our innovative quiz contest is designed to nurture young minds, promoting learning and growth.
Join us in this exciting journey to showcase your knowledge, enhance critical thinking, and win exciting prizes.
Be a part of the educational revolution with Honhaar and discover the honhaar within you. Get ready to make history!
Fill the Form
Participate in the Honhaar Quiz Contest and give your students the opportunity to showcase their knowledge and skills.